Euronovia will be the leader of the Work Package dedicated to the communication and dissemination of results within the new Horizon Europe programme, and will support the Work Packages dedicated to the exploitation of results and to the management of the project.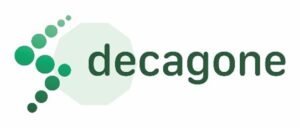 The DECAGONE project (DEmonstrator of industrial CArbon-free power Generation from Orc-based waste-heat-to-Energy systems), coordinated by the French SME Enertime, is a European collaborative innovation project funded by the Horizon Europe programme.
It brings together a total of 16 partners from 10 countries to demonstrate the potential of ORC (Organic Rankine Cycle) technology for the recovery of waste heat in all sectors of European industry, and the interest of the ESCO (Energy service company) model to accelerate the diffusion of this technology.
The consortium includes 7 research centres and 9 private companies. Among these companies, large industrial groups are represented as potential future customers.
The list of partners is available below:
Officially launched on 21 June 2022 in Paris by all of its partners, the DECAGONE project is financed with a total budget of €13,986,960 by the European Commission for a period of 48 months, until 31 May 2026.
Within the project, Euronovia's role is crucial: we will be the leader of Work Package 9 dedicated to Communication and dissemination and in support of Work Package 8 Exploitation of results and Work Package 1 Management.
For more information on the project, follow us on Twitter and on LinkedIn.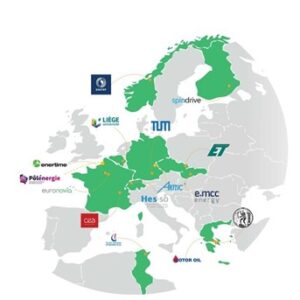 This project has received funding from the European Union's Horizon Europe research and innovation programme under grant agreement No. 101069740.